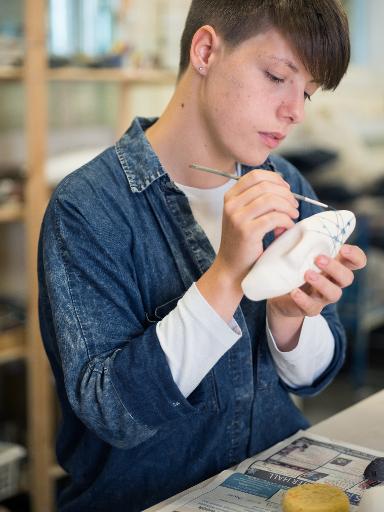 Photographer: Mario Popham
My name is Grace Igoe, I am a Ceramic Practitioner and Designer based in Sale, Greater Manchester.
My work aims to explore and express issue based narratives, questioning and challenging the concepts of everyday life and things that you can't see but are there.
Clay as a medium has given me a voice, allowing me to question and consider my relationship with my practice, enabling me to express my experiences and feelings through this limitless medium, using techniques such as; hand-forming, texturing, press-moulding and casting, with final applications of glazing or transfer imagery.